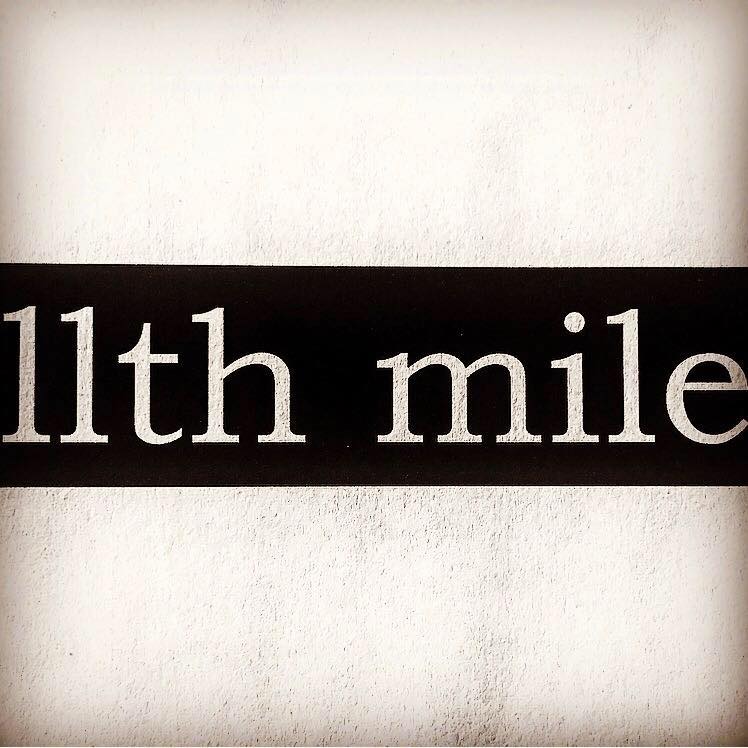 When choosing ingredients, decor, and location Jenny and Peter definitely went the extra Mile, in this case, when they opened the 11th Mile in Fredericton.
I visited their establishment this week as part of a photography shoot with ICS Creative Agency and we were there to film a commercial with NB Liquor. Jenny and Peter were incredible hosts and their restaurant was a pleasure to visit and work from.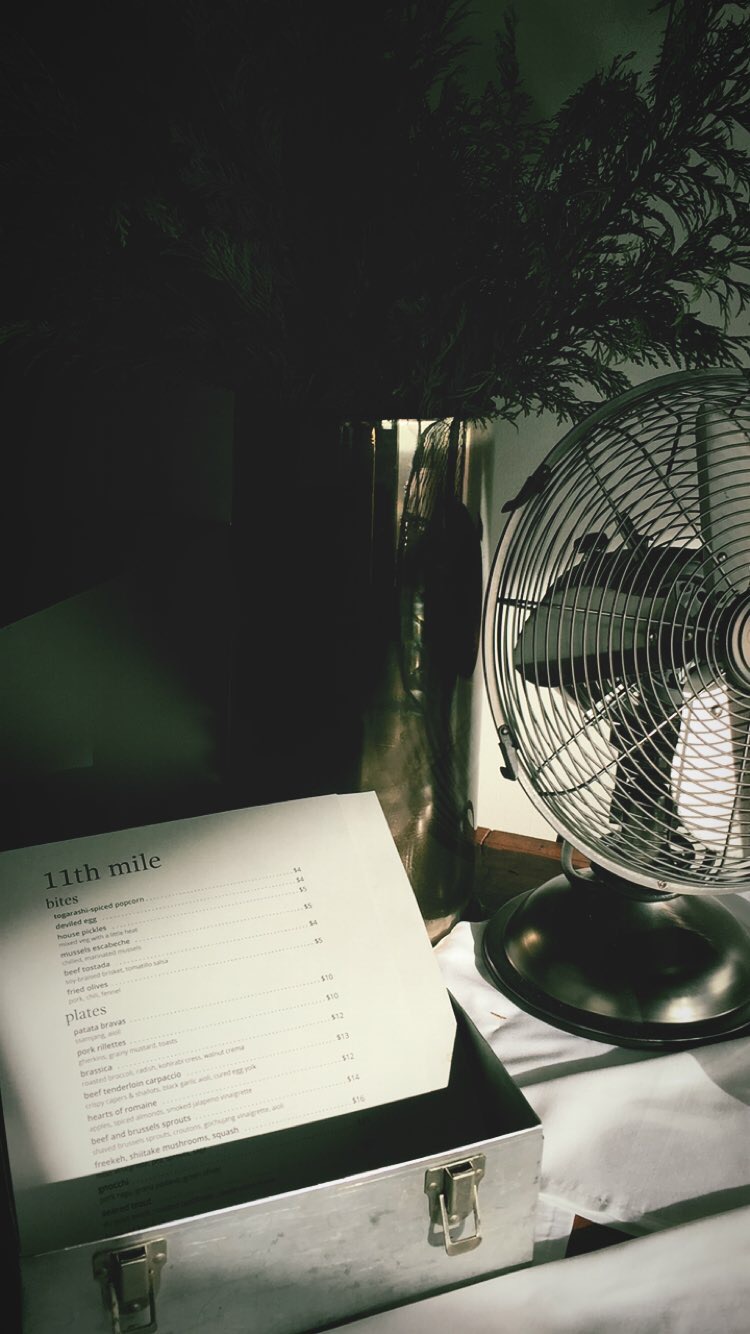 The snacks that were offered were gone very fast! The crew enjoyed them. Deviled eggs, togarashi-spiced popcorn, and a beef tostada was served.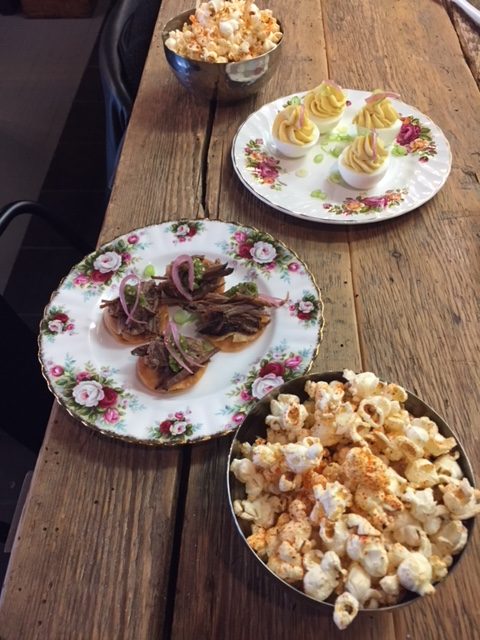 Great menu, ingredients and cocktail choices were amazing. The decor and vibe overall are certainly welcoming, social and modern.
We had some of the best drinks I have ever had from the bartender there, Travis with The Craft Collective. 
Jenny then made me a new fave called the Muffie Meyer made with my favorite gin! Gin Thuya from New Brunswick.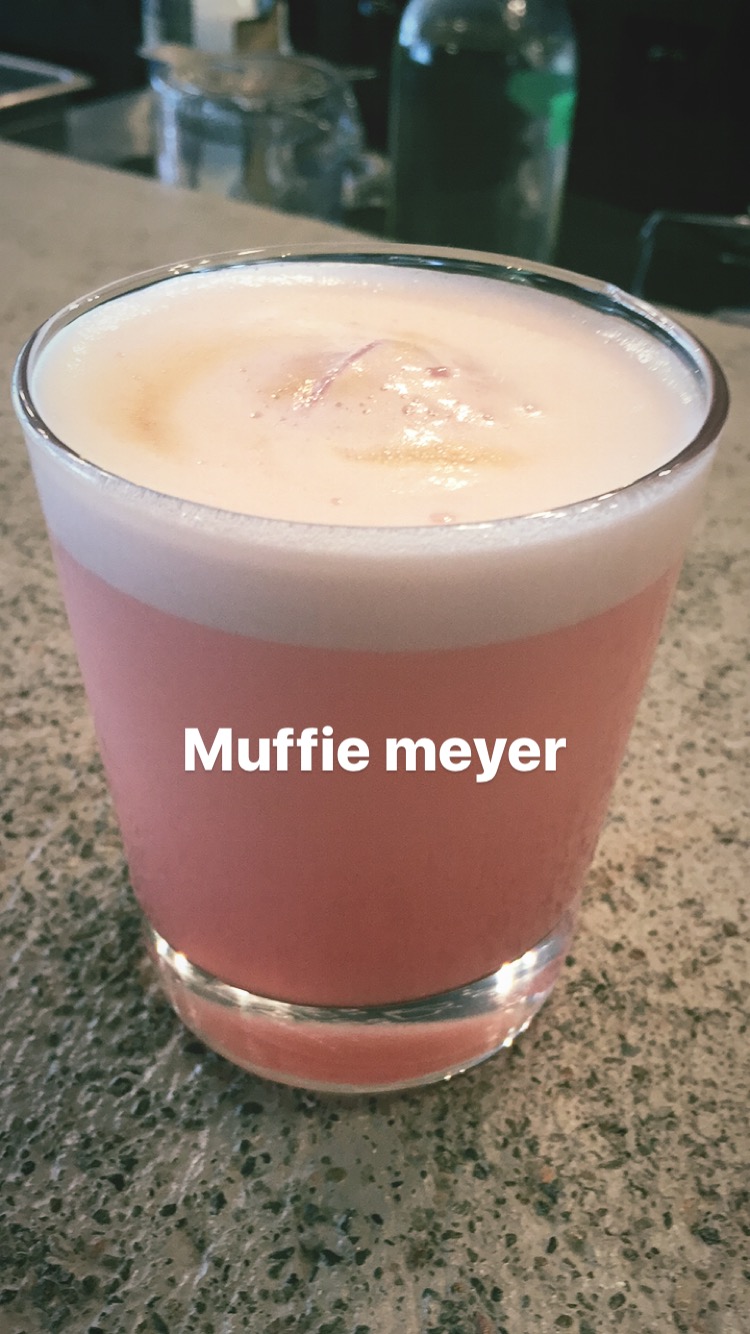 I really enjoyed my visit there and love the story behind the place.
" a  reference to the Scott Expedition. It's a terrific story, but it also serves as a metaphor for hospitality (or any job really): do a job correctly until it's done, or your previous efforts don't matter. In other words, don't leave them waiting for the check".
This week's menu below: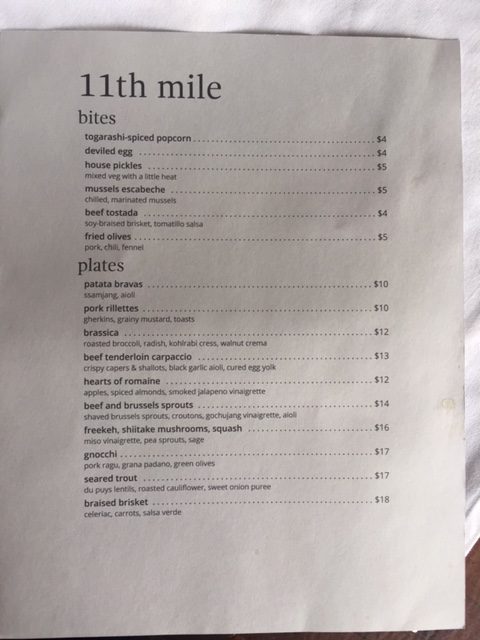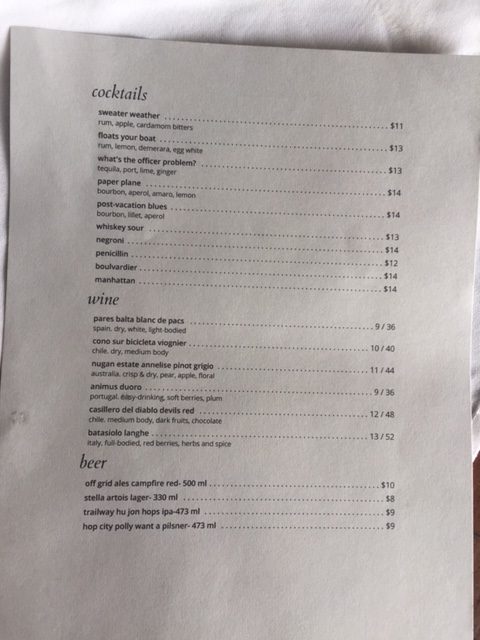 I will most certainly be back and urge you if you are in Fredericton to check it out.
Cheers