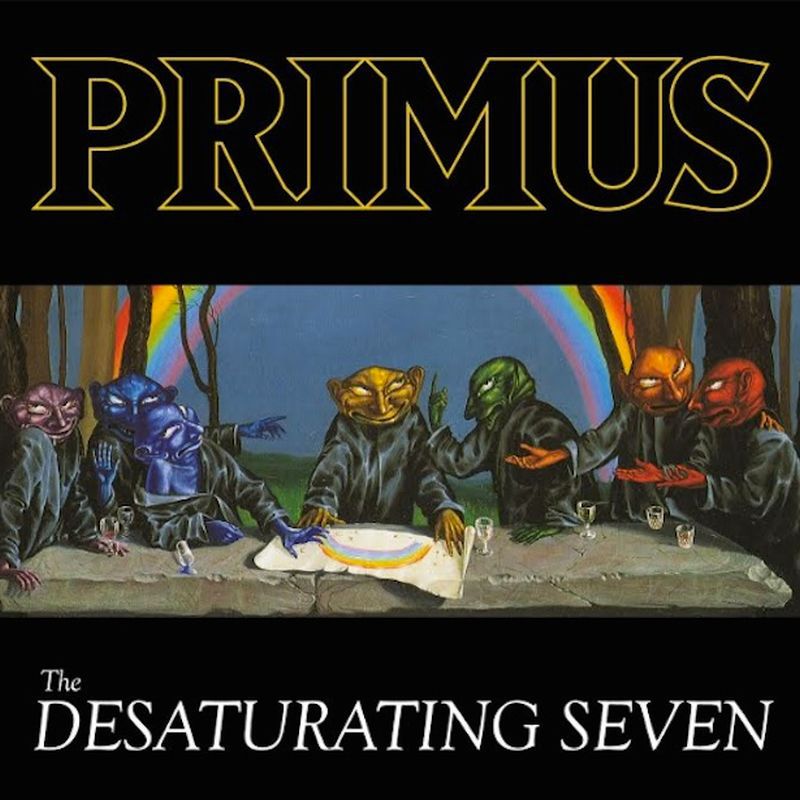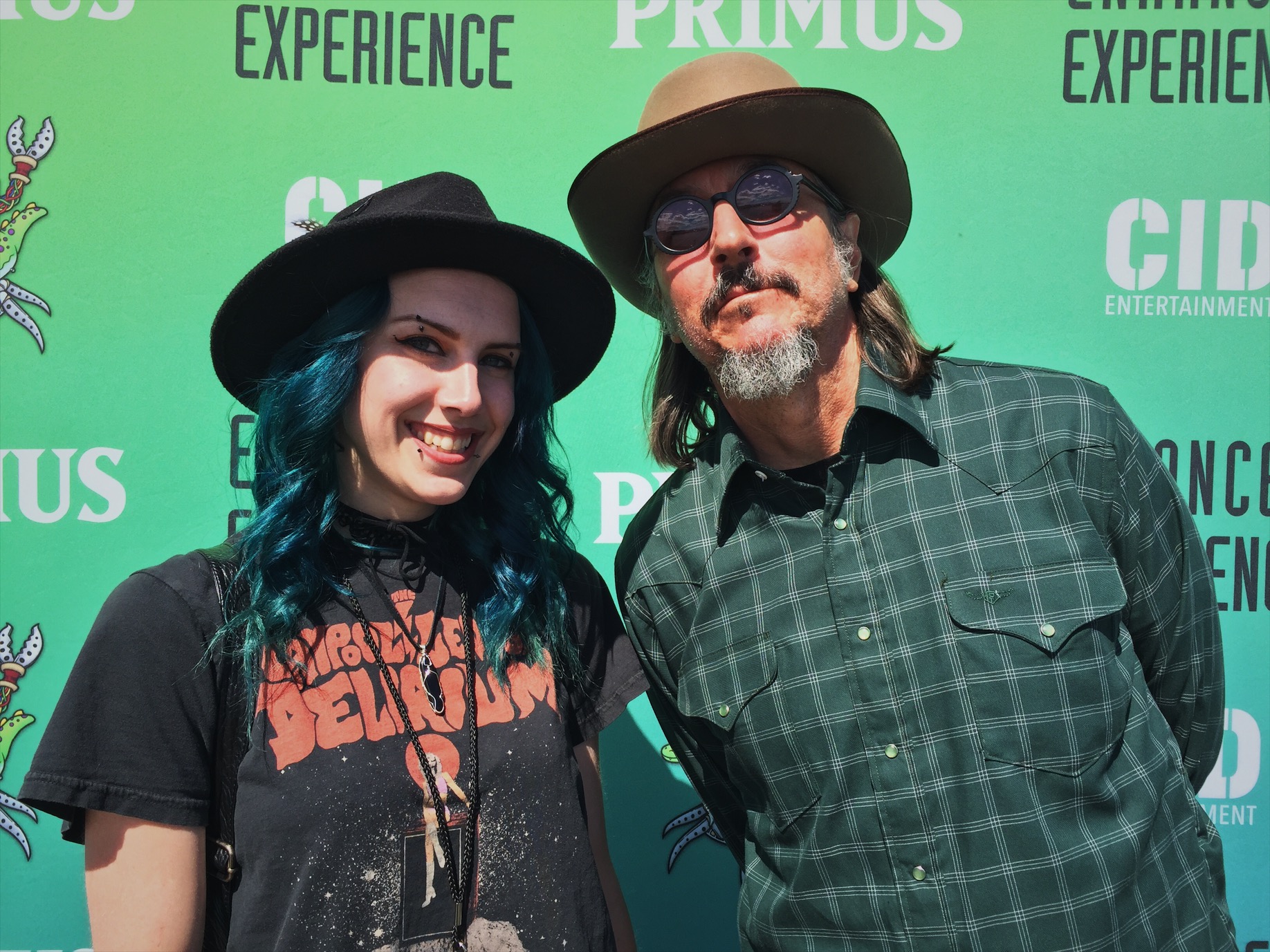 15 years ago, I heard my first Primus cd. I asked a friend to borrow the cd for a few days, as I didn't have the cash to buy it.
Listening to Pork Soda, a fondness of Primus developed. A big one.
Let's fast forward 15 years and I've had the opportunity to see the band a few times and fuck each time my mind has been blown and I've sung louder and smiled harder than I've ever before. I have Obtained a few setlists,  just recently experienced my first meet and greet and man, I love them even more. If that intrigues you I urge you to read on. They have a new album coming out so I think it is important to showcase the phenomenal experience they gave to fans, and how awesome this new album is so far. #PrimusSucks
This is me seeing Primus for the very first time.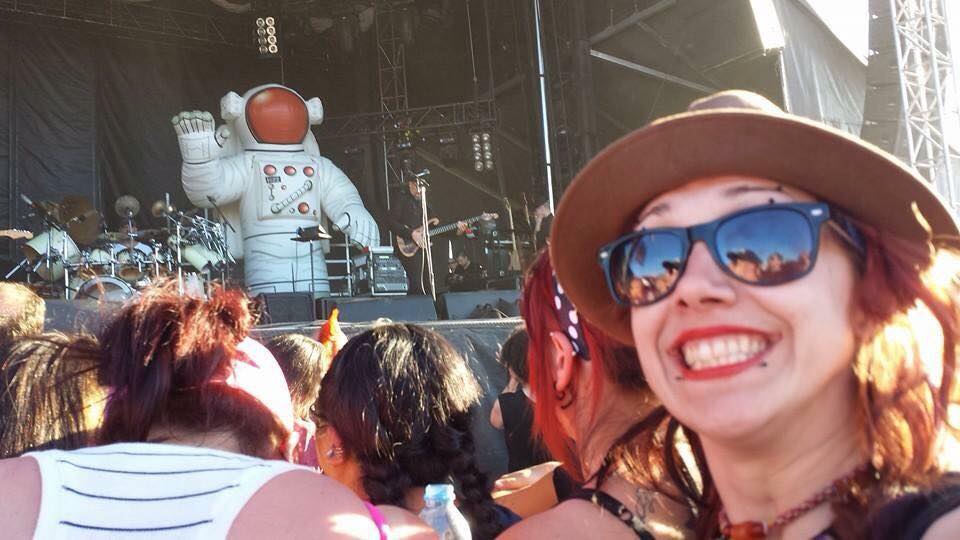 Over the years, I have gotten to know the band in a neat way before ever getting to meet them. Trying to comprehend their dynamics and talent, I attached myself to their music. I have read the books, followed side projects, collected most of their records, tried to support them how and when I could. As I grew up, Primus has stayed a focal point musically for me, and it was only a few years ago I finally got to see them at Rockfest, in Montebello, Quebec. That was rad. I then 3 days later traveled to Portland, Maine to see them at the State Theatre and was front row and had one of the best times of my life.
When I found out they were touring this past July in Portland, I was thrilled. I found out in January and myself and another good friend of mine, we just knew we had to go. The venue was outdoors, and Primus was offering a VIP experience for the first time.
We got the tickets, which included special merch, signed poster, meet and greet experience, Q &A with the band, opportunity to taste Claypool Cellers variety of wine and Les Claypool's Seapop Soda, and this package also offered early access to the show.
One thing I want to really state is that every time we would correspond with the band, they would engage. That was really cool. We were stoked to make the drive in July and would reach out showing us driving listening to the albums, or the ocean, our Province, etc. They would always take notice, reach out and reply and that really meant a lot.
The time came when we made the drive to Portland, and from the moment we started the trip, we started storytelling. We were driving to see our favorite band. It's been a crazy year and sometimes, a good concert can help.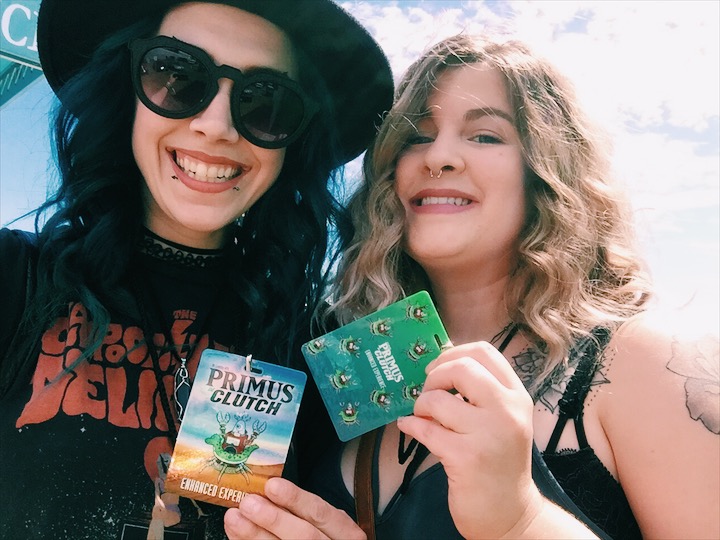 We got to the Pier, after renting a cool little house with Air B&B, and mentally preparing for the show. We were greeted by incredible staff, who fixed us up with our passes, bracelets and got us to where we needed to be to chill and taste some drinks while we waited for the Q & A to start. When it did, Everyone was super excited.
Each one of them were fantastic and humble to be there. They answered questions and joked and really made the crowd, in my opinion, feel even more stoked for the show. There was an opportunity previously to submit questions online, we both submitted questions but it was not guaranteed they would answer all of them. They did ask me my question, in which I asked basically, now that they are so engaged with their brand, audiences, does it add any energy to their shows? Maybe now that I mentioned it. I wanted to them to know as well as Chaney, Les Claypool's Wife, who manages Claypool Celler's brand, that it is the constant engagement lately that makes this experience even cooler for fans. We are actively watching live feeds, and driving all over the world to these shows and its freaking awesome. Not many other bands are doing that because they dismiss not having time as an excuse. We the fans thank you for not skipping that component on us.
They answered and it made me even more stoked about them, and their music. The wine then started, and the photo opportunity with the band begun. This was definitely a majorly neat moment for me. I always wondered what they would be like, and it turns out even more humble and amazing. I really respect them as people, and as business owners on a whole different level. I honestly can't wait for the new album. From what I have heard, I'm Pumped. The first single Seven, I really liked and then I heard The scheme. This song, I super dig. I personally think it sounds like they are having fun making tunes, and that they are going back to Pork Soda times hard. In that song, I hear a lot of Mr. Krinkle, and My name is Mudd and I really dig where this is going. I love seeing them tour with their families and generally good people I admire do what they love.
The new album comes out September 29th, 2017 and can be preordered on Itunes. Make sure to check it out, folks.
Me and Andalia meeting Tim Alexander aka HERB, whom My dog is named after.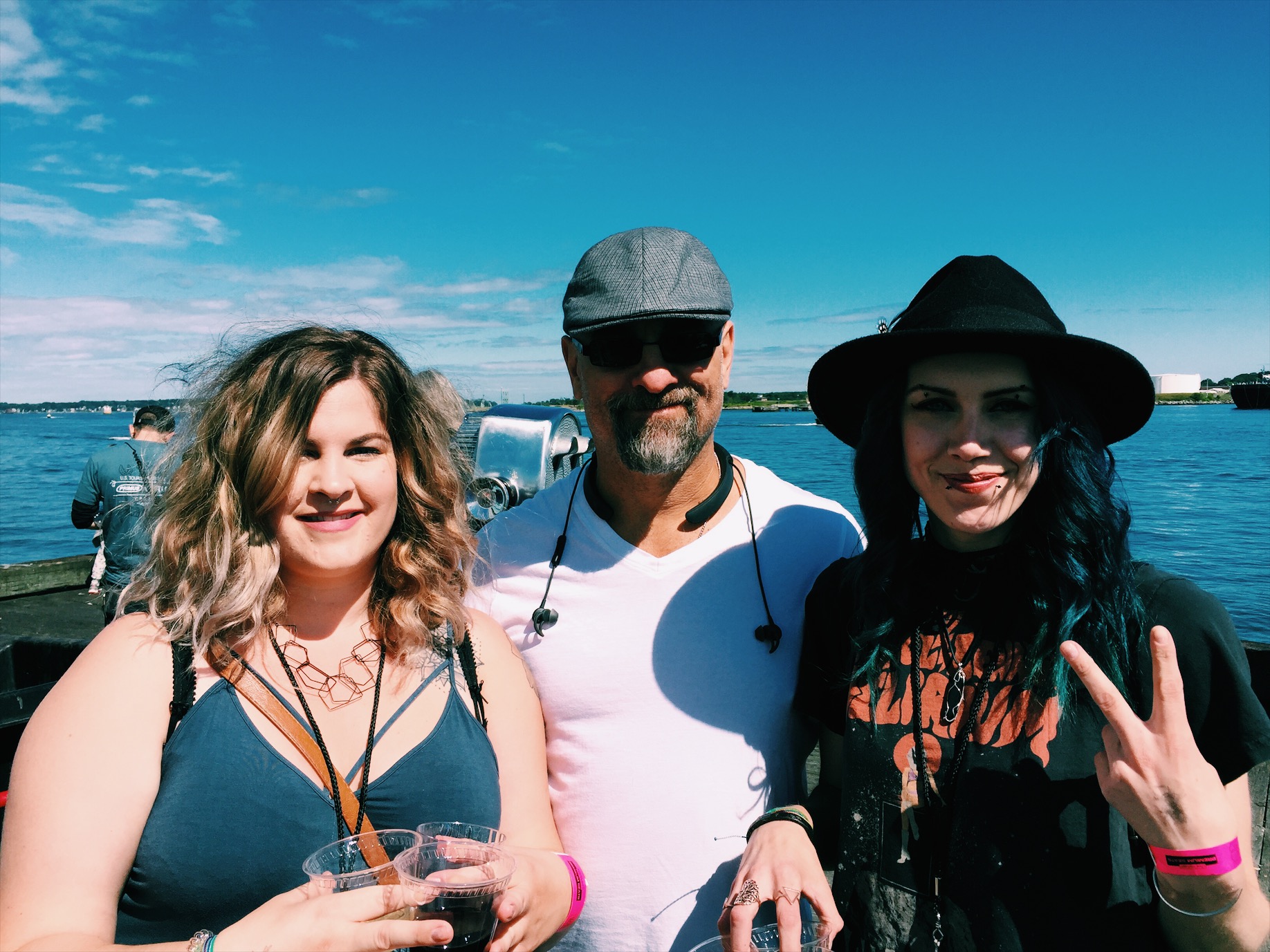 Wine Tasting with Claypool Cellars finally after years of waiting! SO YUMMY!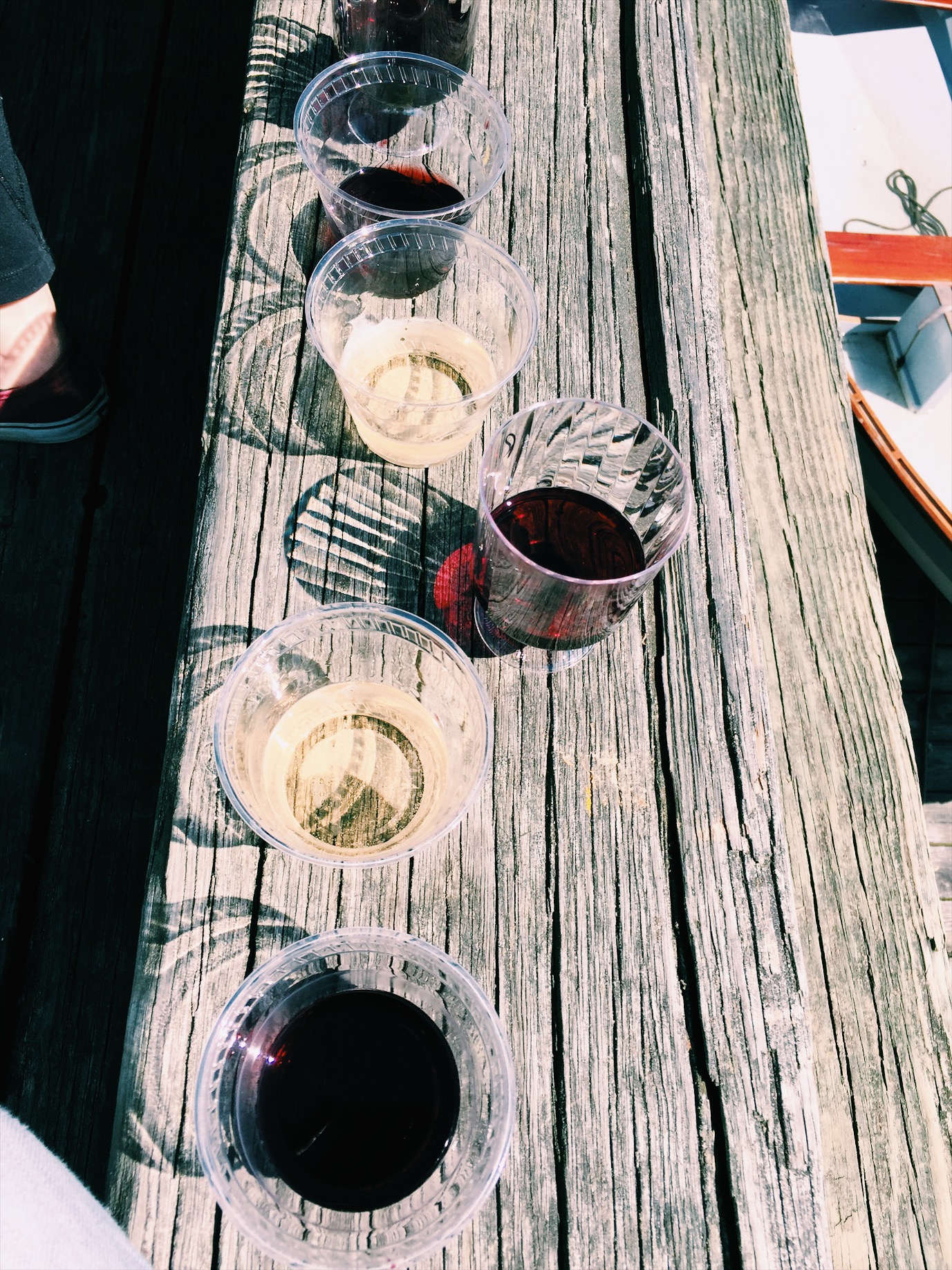 Get A bottle here!
Below: Me and Chaney Claypool. The woman behind the brand. This was a major moment for me. She is touring with the band, managing a wine company, and keeping an entire fanbase engaged with Primus, just to name a few things. So neat!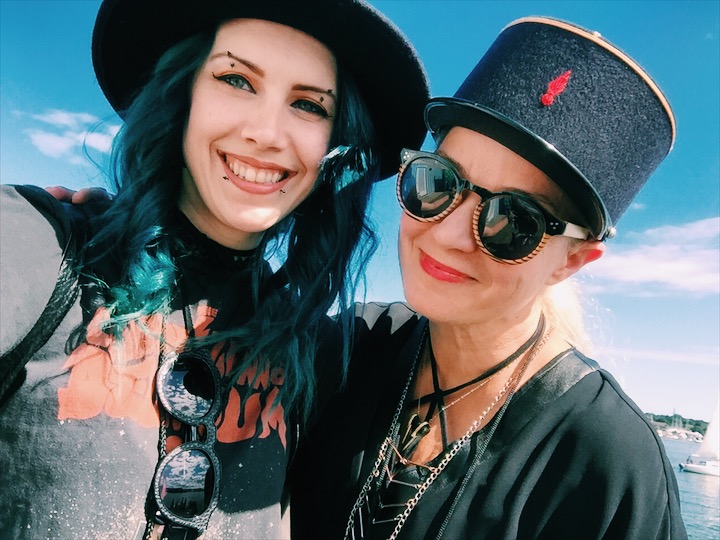 I Always Enjoy watching Larry play guitar! I remember watching DVDs and videos and thinking man this dude knows what's up.

Seeing the show, front row, with my bud, and meeting them, now just makes me even more happy to listen to the music. Stay tuned for part 2 of this blog where I share video from Portland and my thoughts on the new album.
Check out a quick recap video I put together below!
Cheers 🙂