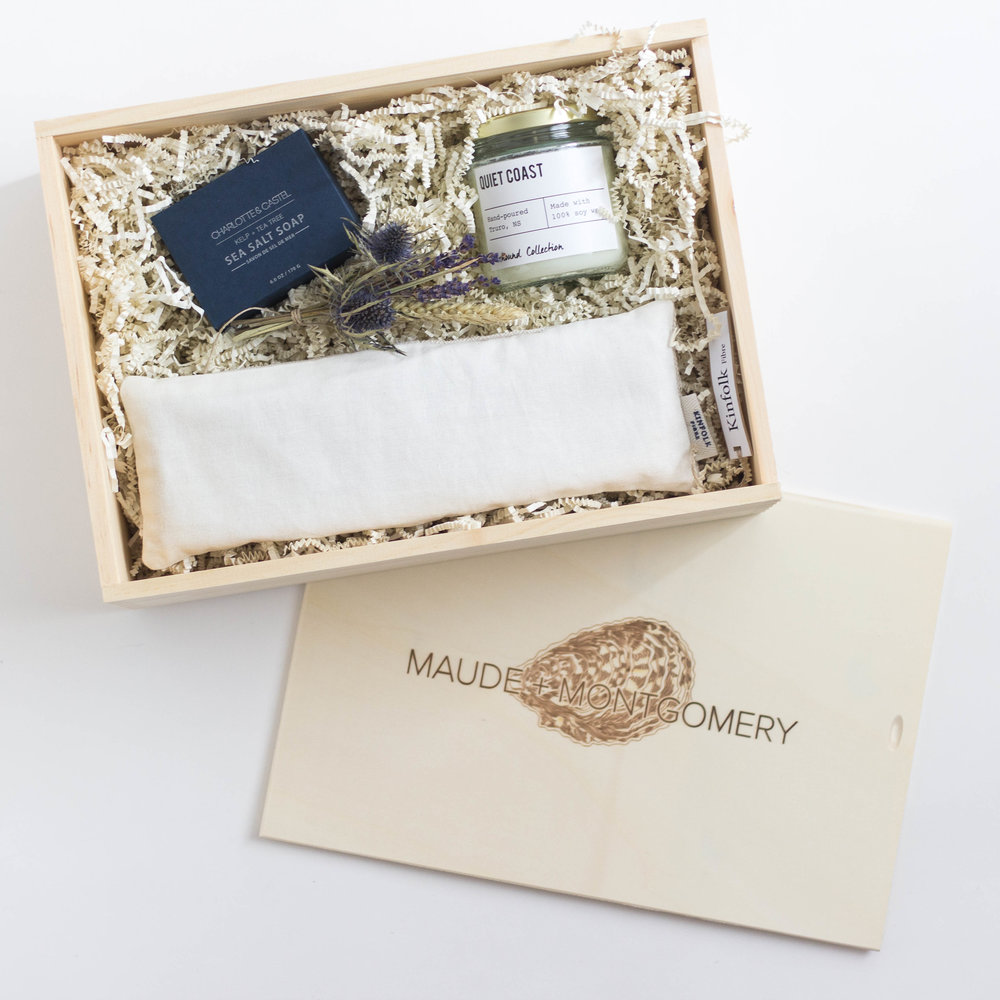 MAUDE + MONTGOMERY  brings the soul of the Maritimes alive and allows you to take the maritime home with you no matter where you are in the world…
Featuring an incredible collection of curated Artisanal Gifts and gift boxes that offer a sense of nostalgia for east coast living. Simply beautiful items and gifts for everyone.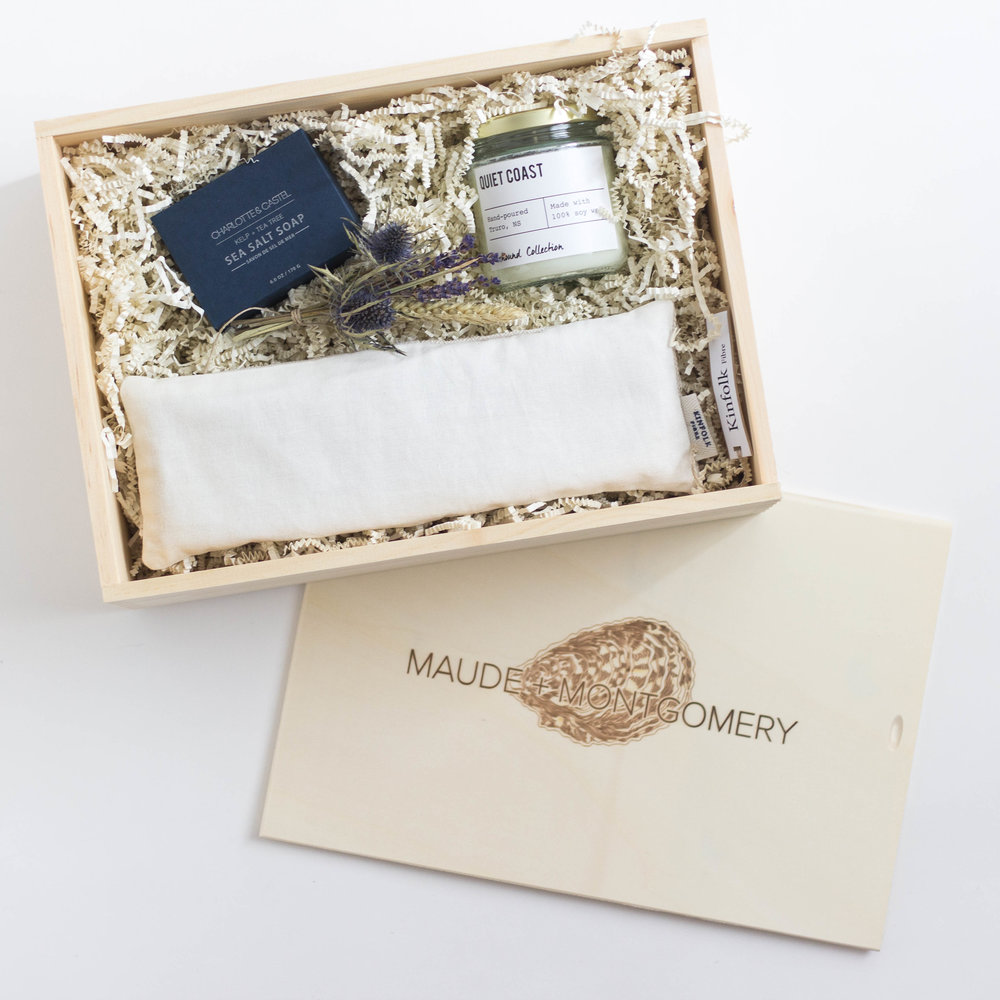 I recently received one of their signature maritime gift boxes and was floored. Everything from the way the box was made, the smell, the contents, I would 100% recommend checking this company out and getting one of these special boxes.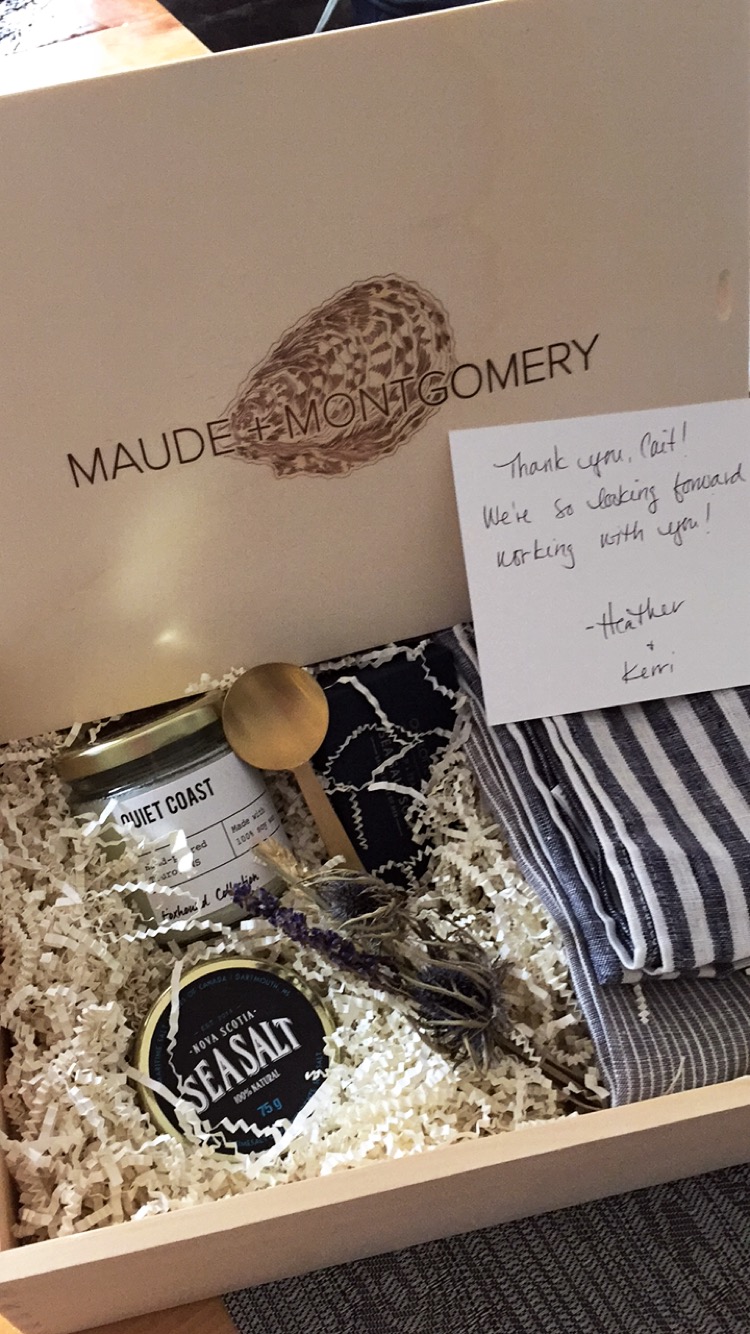 I have been working with Kerri and heather for a short time now and I am loving what they are doing with their brand and online business. The story is being told from so many different views and that is so cool
The artists, the owners, their customers, and ultimately how their customers use those special items and make memories with is bringing the MAUDE + MONTGOMERY brand to new levels. I am over the moon to be working with this company and I love how everyone in Atlantic Canada is helping each other and the community at the same time.
I urge you to check out their website and the items in their shop. The gift box alone for 25$ is a steal and is extremely well crafted. It could be used for so many things.
Specific items I really liked:
Sea Salt and Spoon

–  Used this to make a stew on the weekend and felt like I knew what I was doing with this special little ingredient and the stew was amazing!
Sea Kelp Soap–  Some of the best soap especially for sensitive skin. I will be switching to this 100%.
Linen towels

–  Honestly, these make me look like I have a nice kitchen and that I know what I am doing LOL. They are very nice and made extremely well. I will be ordering some of these for the bathroom next.
Quiet Coast Candle– Love the smell of this. Light, and refreshing. I love the smell it put through the house.
The flowers…These were such a nice touch. I really enjoy all the contents sincerely and recommend checking them out.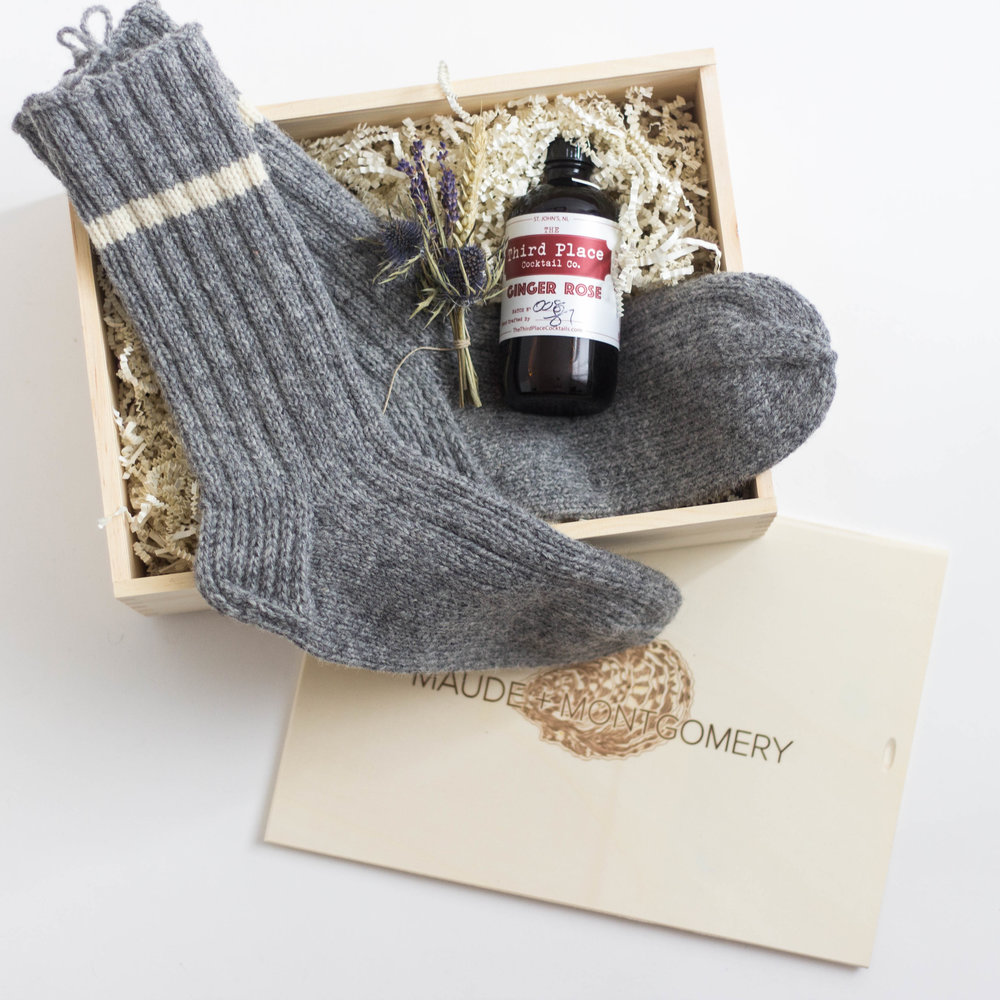 Check out this article by Huddle for more information and an interview with Kerri.