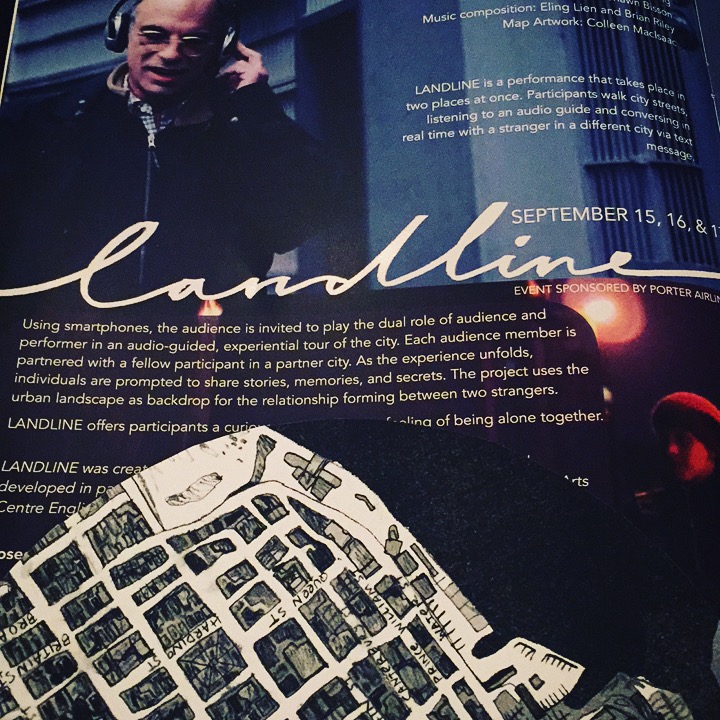 LANDLINE
Sept 16th 4:20 PM
On Friday night a friend sent me a message asking me to take a spot in the production of landline and participate, I said yeah ok cool. I did not know much about it but definitely did not expect the outcome.
What I did know was that LANDLINE was a performance that would take place in two cities at once. I arrived to receive instructions and a map. We were instructed to wait for Dustin the creator of this production and he would then set us up with an iPod.
When I met Dustin, the overall vibe was really fun and I was super curious. He told me that there was one minute till the curtain would open and that the city was my stage. We counted down together, while his partner in Whitehorse, set up my new friend with his iPod and we were to hit play at the exact same time.
This project aims to use urban landscaping and audio to connect two strangers over text message.
It begins…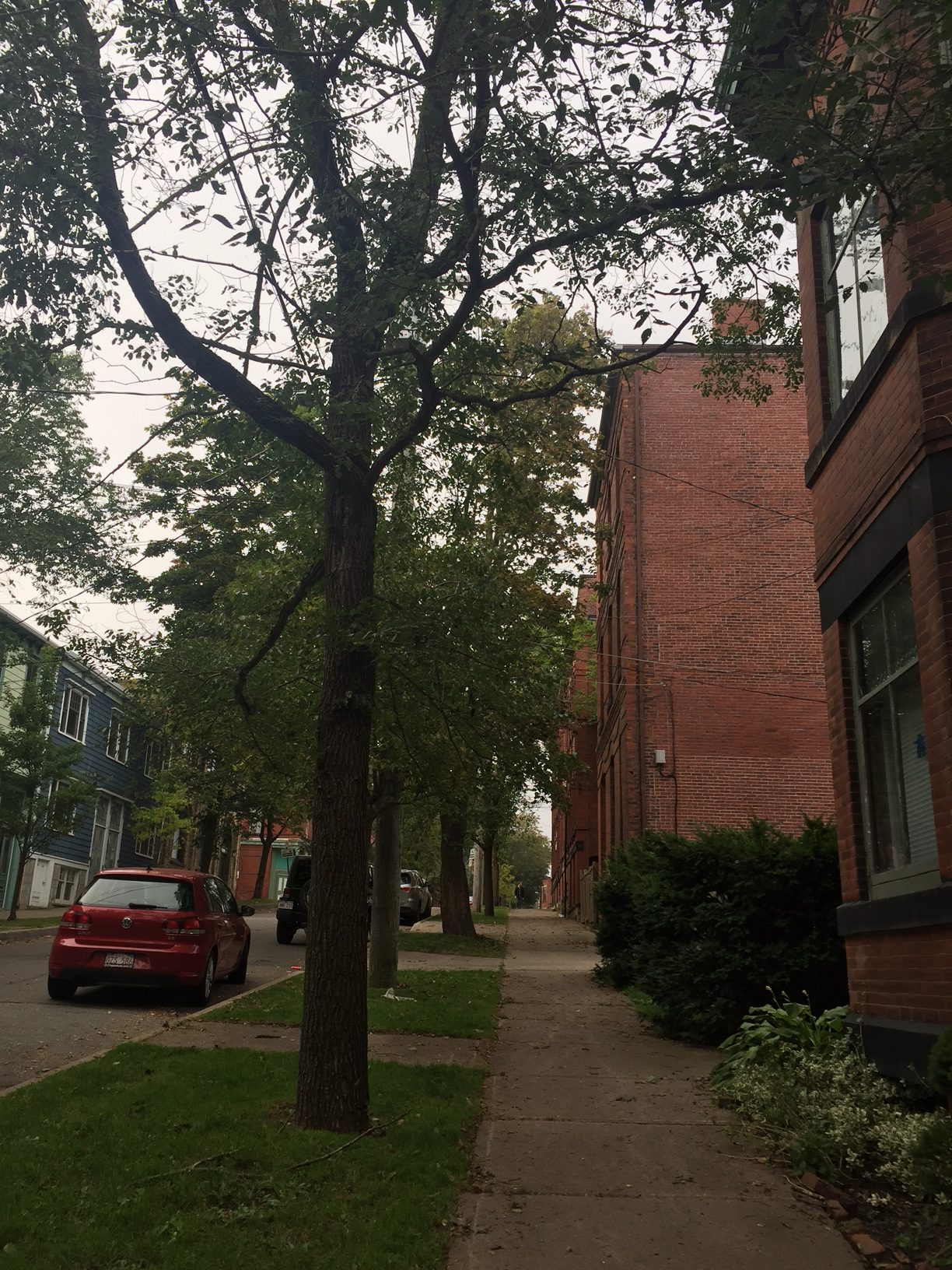 I opened the main entrance doors and exited the theatre not sure where to go first but was instructed to take a route less traveled, and so I did. It seems I did the entire time. Taking routes and paths I never take, intentionally.
From the first minute, this was a very emotional and intense experience. As the audio told me to look up at the buildings, to take notice of any birds, seagulls flew by and I got this really intense feeling.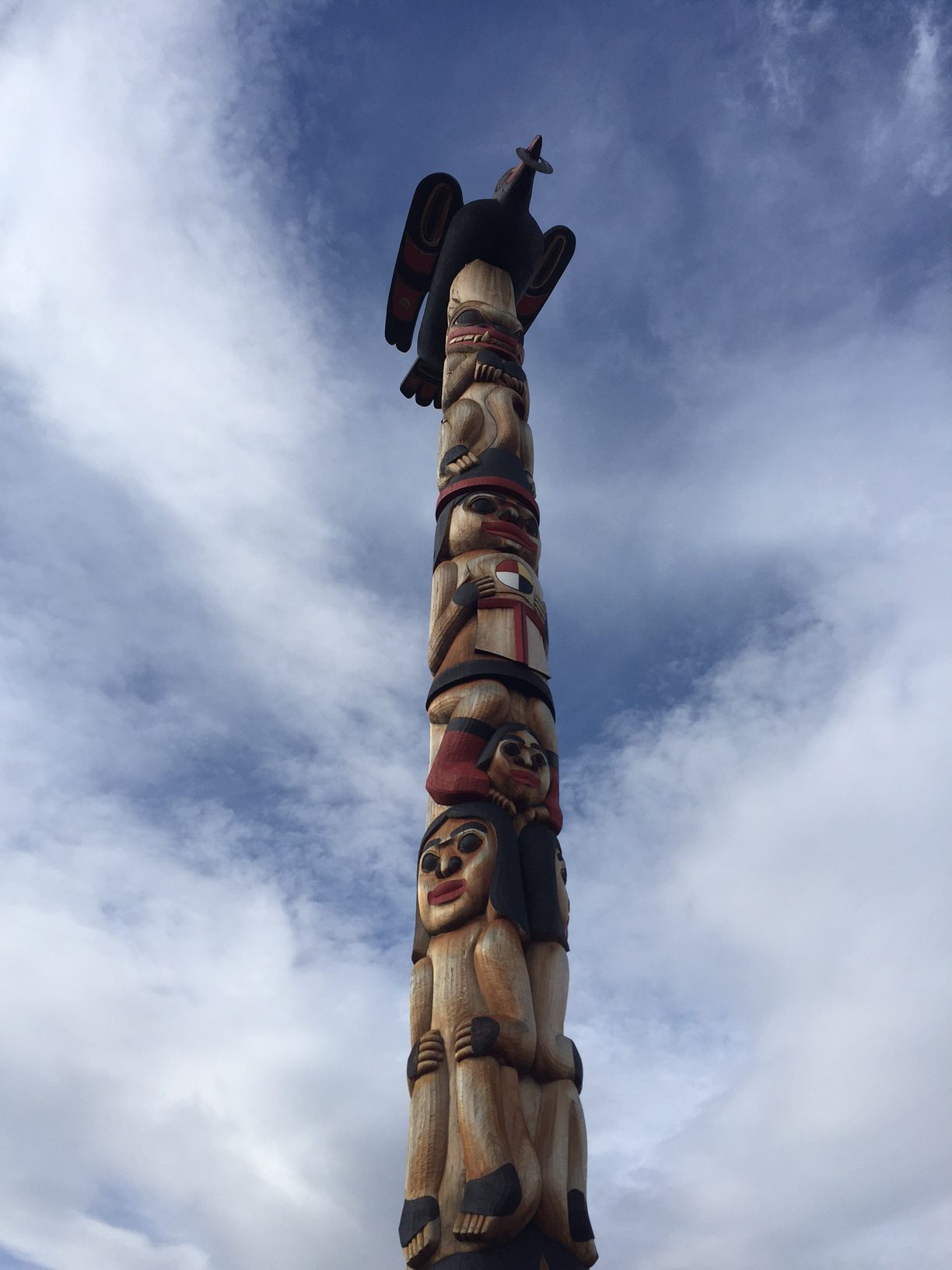 We were told to start looking for a rendezvous point. The texts began..I met my new friend from Whitehorse as we were waving to things randomly but knowing we were both waving at the same time in a different place on the planet. That was super neat. What a feeling.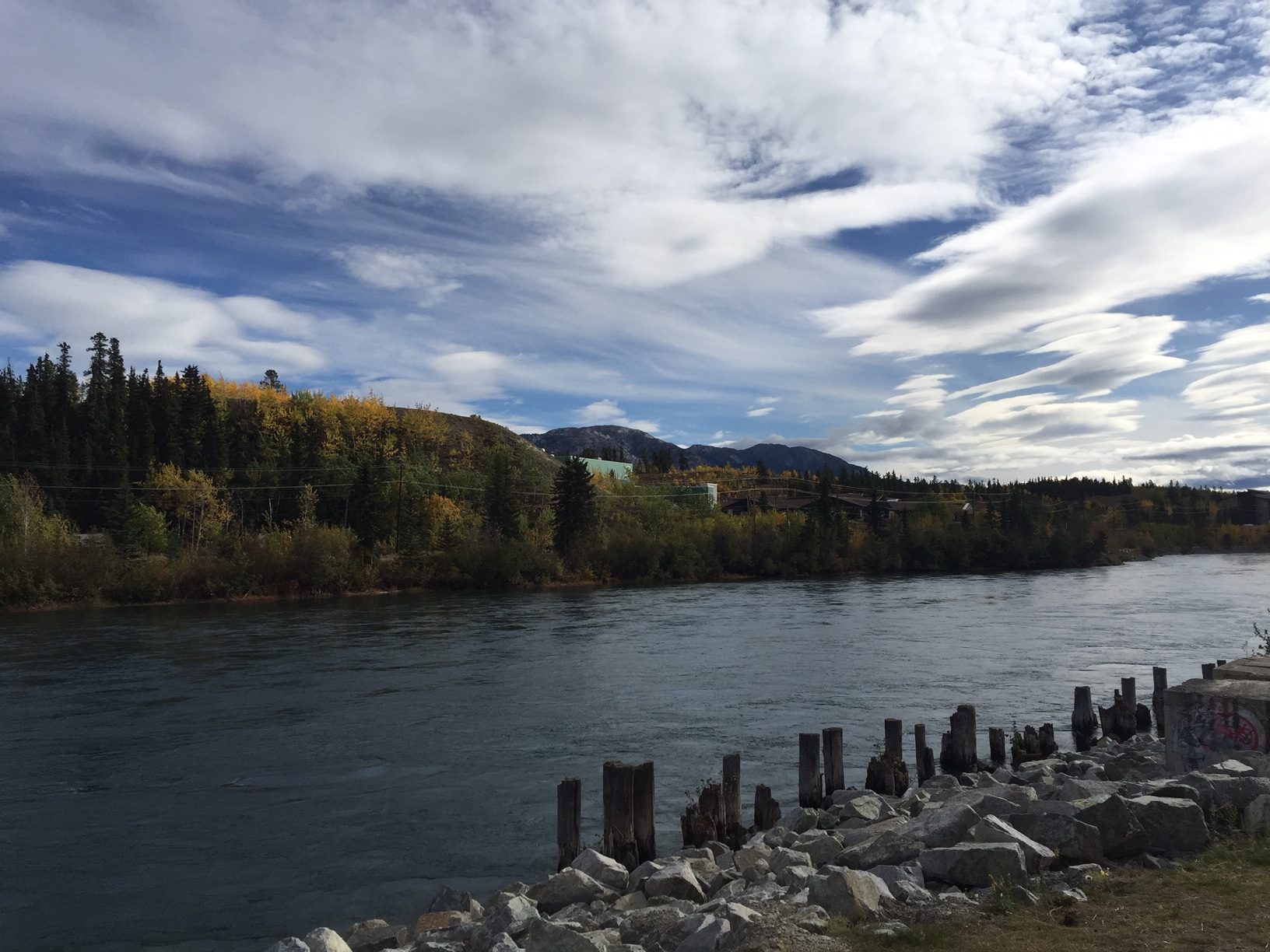 Our conversations got serious and sincere very quick. We walked and conversed, telling each other things. All sorts of things. We had various rendezvous points and times to showcase the city via photos and to let each other know where we were on each other's corresponding map.
This to me was one of the coolest moments and experiences I've ever been part of.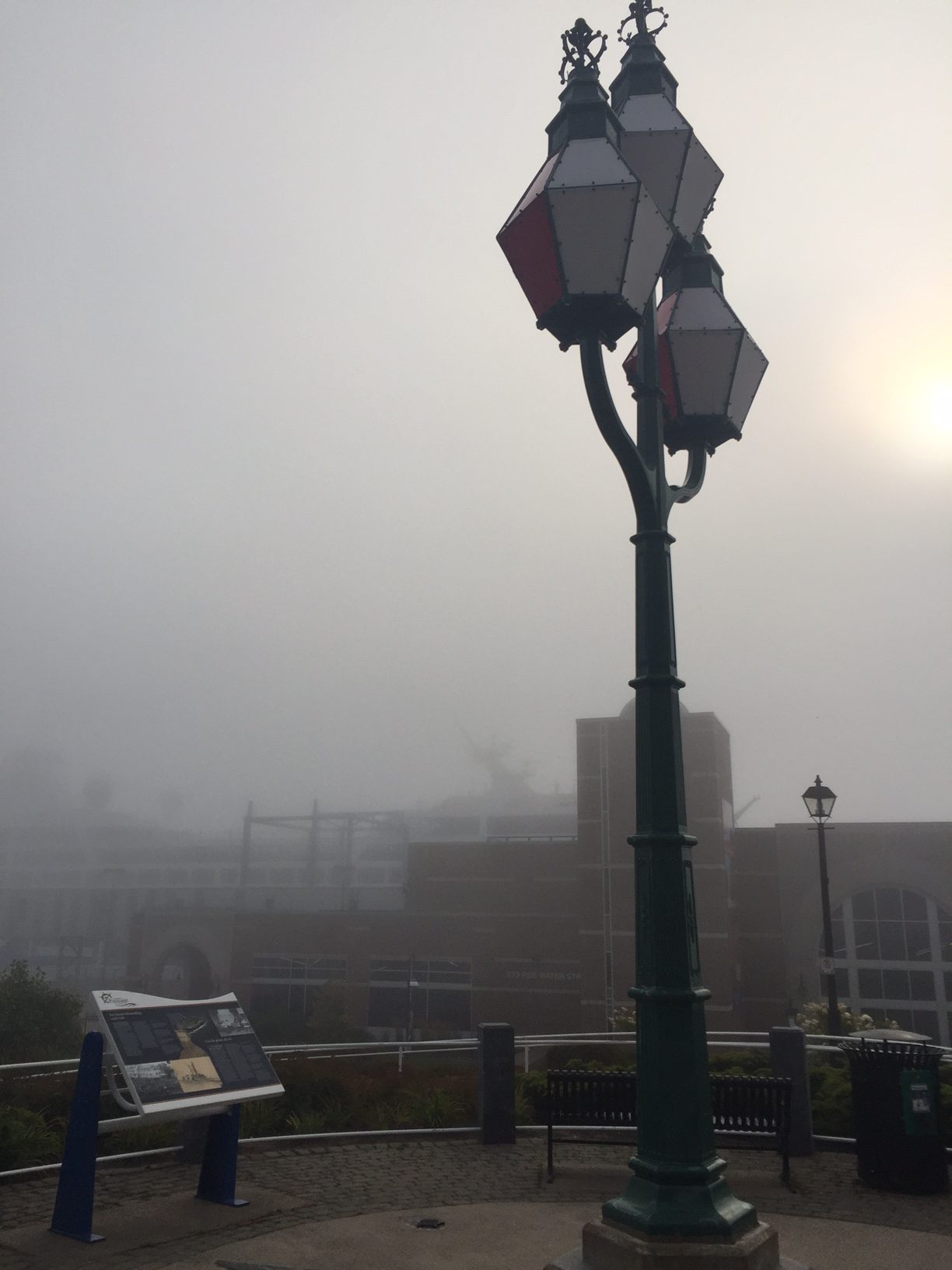 As we scoped the city and chatted, we-we're instructed to go back to the theatre, it felt so quick, I didn't want it to be over. When I arrived back I had 30 seconds, and saw Dustin, gave him my headset and badge, very emotional, which was strange for me to express in public.

He brought me into the theatre for the final portion of the performance and I saw a chair and table, and behind it was a banner that said Welcome, in Whitehorse colors, there was food from Whitehorse there. And now he brought over a tablet, which had a mimicking image I could see, a chair, and banner that said Saint John, and then Scott and I met.
This was so cool. I did not expect this.
We had a minute to say anything else we wanted to say, to share a bite together and to decide to stay in touch or not.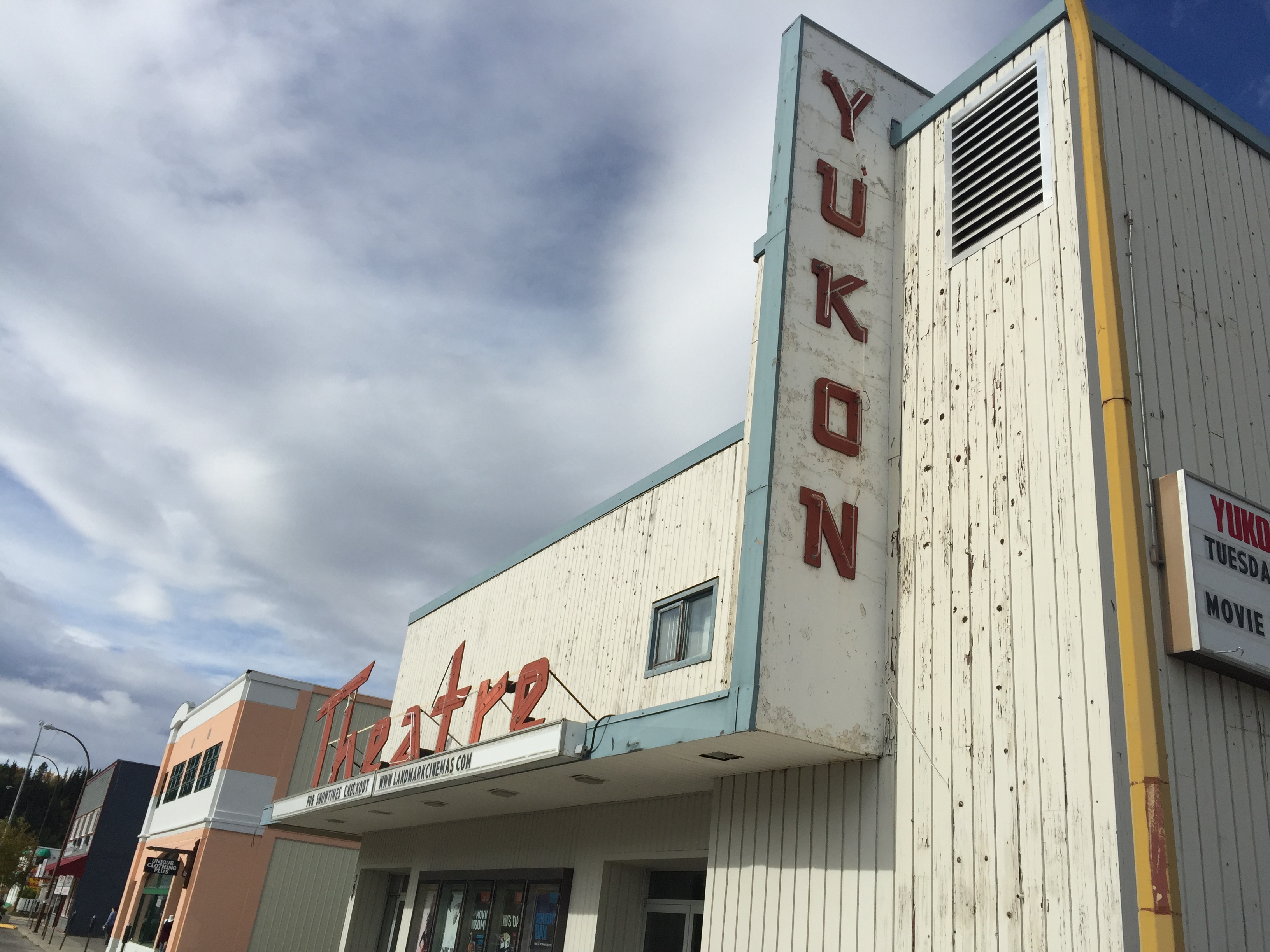 To know that someone was on the walk with me, waving at things, being present in the activity was really rad. I would really do this again. I would really recommend this to anyone. Very intense, and an incredible way to meet someone.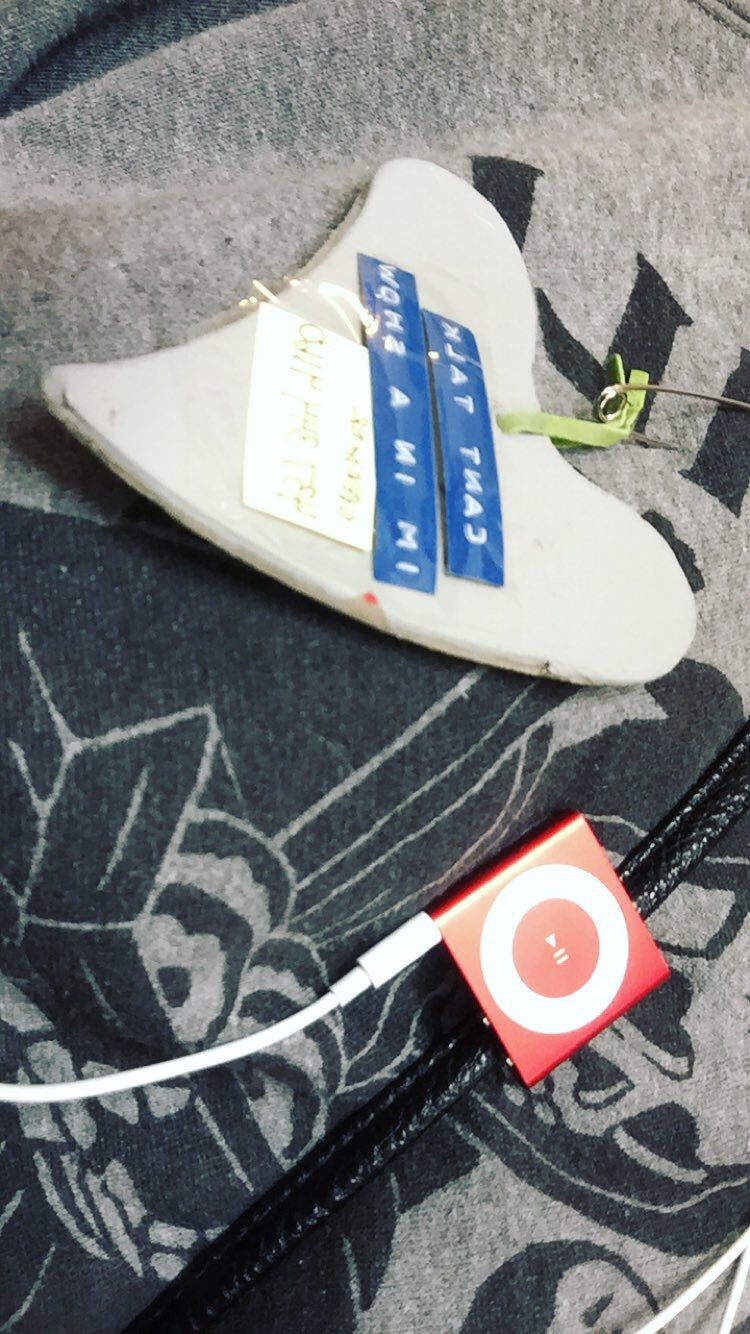 Scott and I have been chit chatting since the production and I can now say I have a bud in Whitehorse, how neat is that!
Thanks for reading! I hope you get to meet someone like this, there is really nothing like it.
Check out this event URL to find out more about the project. 
Check out this article as well!