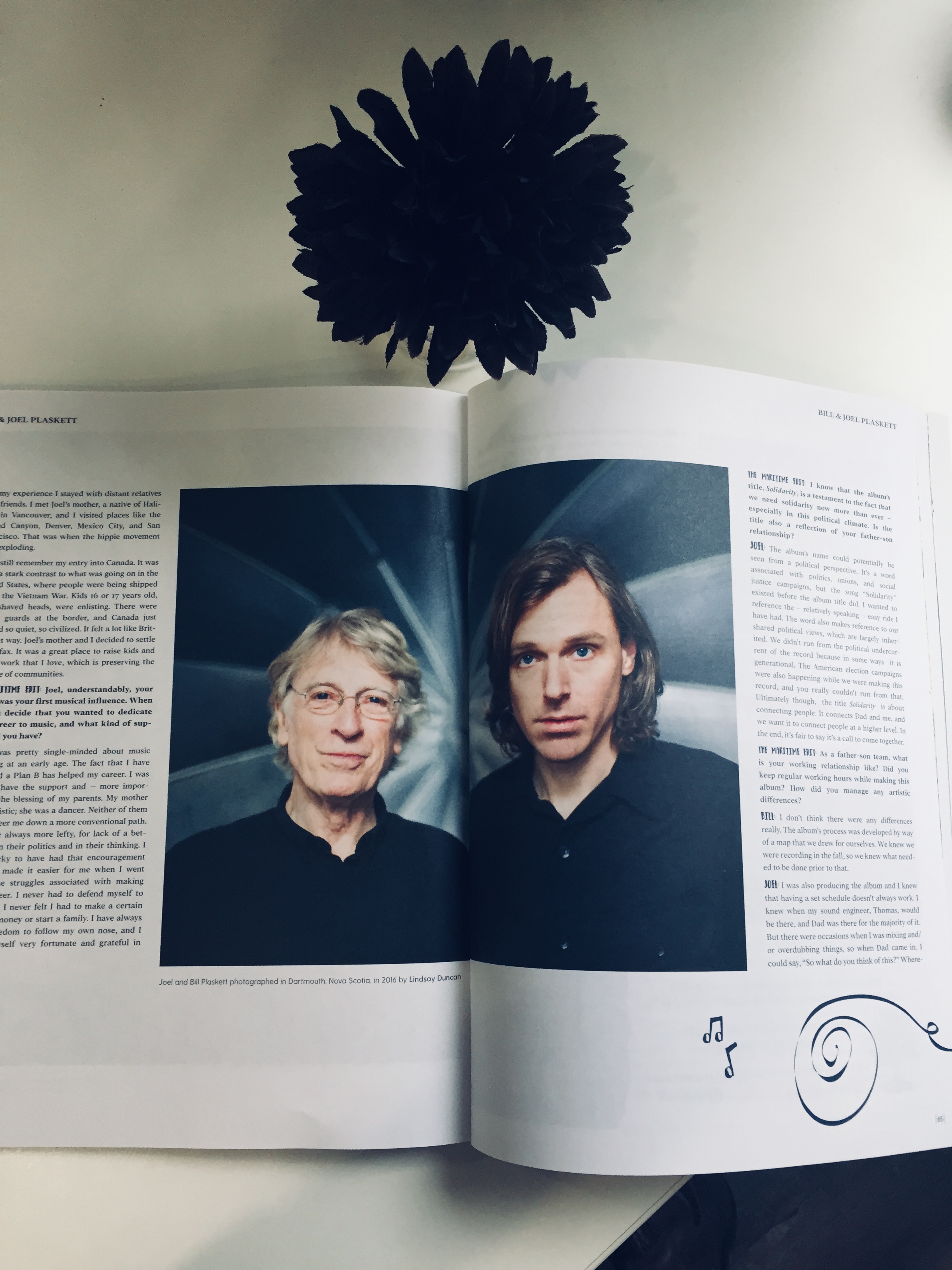 The Joel and Bill Plaskett Experience….
Find this Photo by Lindsay Duncan in The Maritime Edit
Article and magazine can be purchased here.
Live At the
Imperial Theatre
, October 25th, 2017, was an experience I will never forget.
Living in New Brunswick my entire life, Joel Plaskett is a very familiar name amongst the folks here and all over Canada for that matter.
Joel is one of the most incredible singer-songwriters I have come to have the honor of seeing live. There is something so humbling about last night's show I can't seem to stop thinking about it.
The show itself started at 7:30 and any show at the
Imperial Theatre
is a good one in my opinion. The audience was full of energy and the first band, " Villages" From Dartmouth was absolutely incredible. They are a folk group from Cape Breton, Nova Scotia. Their sound is very traditional and stage present completely wonderful.
Around 8 PM the main act opened and wow, what a night. They played a mix of new and old material and had the crowd laughing, learning, reflecting and truly having a great time. I have had the opportunity to see a lot of bands and even some of my favorites, but I have to say this overall was one of the most special and humbling performances I felt really honored to attend.
One thing I really enjoyed was the ultimate experience of attending. The
poetry portion
of the show he dedicated to
Gord Downie
was an honor to be present at that. A proceed of sales of the track on the album that includes that piece will go to Gord's charity. I think that is so fucking rad!
Speaking of Gord, I own the movie
One Week
, which features an appearance by Joel and Gord. The lead character is played by
Joshua Jackson
and features some of the most beautiful imagery, Canada.
I definitely urge you to check that film out.
They also closed with " The Waiting" by Tom Petty, which I have included below because it's a damn good song.
Find out more from the show by listening to a podcast, 
Strange Grooves
podcast where
Cherise Letson
and myself and Pam Wheaton from
Heartbreak Boutique
chat about all things tunes. Tom Petty, Chick bands, The movie One week and much much more.
Cheers,