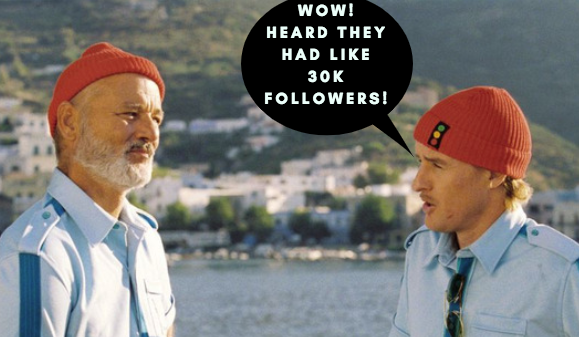 To be 100% honest, it's really large. Fuck fake followers.
Let's discuss what cleaning up "The gram" can do for you and your business.
I work full time as a Marketing and Project Manager at ICS creative agency. I also freelance, do workshops and work very hard in my community and with others to ensure they use their dollars where it can truly help their business grow.
If this is of interest to you I urge you to keep reading.
First things first, oOOo we got some new followers, OMG! Our profile or clients is growing, we got some engagement happening, Great job! I am certain you are probably just "killin" it with great photos, captions and content just urging your audience to interact with you, your story offers and whatever else you got for them. Thing is, once we started and the profile grows, Did we or will we now put pillars in place to measure what is happening? Continuous improvement for our audience? How many of these followers are real? 
Real in the sense that they could potentially buy from you.  Are they a friend or family member, local business you support? Is it a Dog account you mutually follow back because Hey, Legend Ronnie Ortiz The English bulldog is adorable and you need him daily to get through the day? As long as they add value to you, and you add value to them, This is a mutual follow that is consistently engaged with.
Dominique Legere is someone I continue to be floored by. Her voice, her drive, the way she starts conversations that don't end after a new post is up is so inspiring, Her business, the growth of it, just everything about her, stands out. This is why she is growing her business WITH and FOR the community who helped her get to that point. Rewarding her biggest fans and making them super fans. Also, this is her dog and it makes her even more magical. Check out In pursuit -A mobile boutique.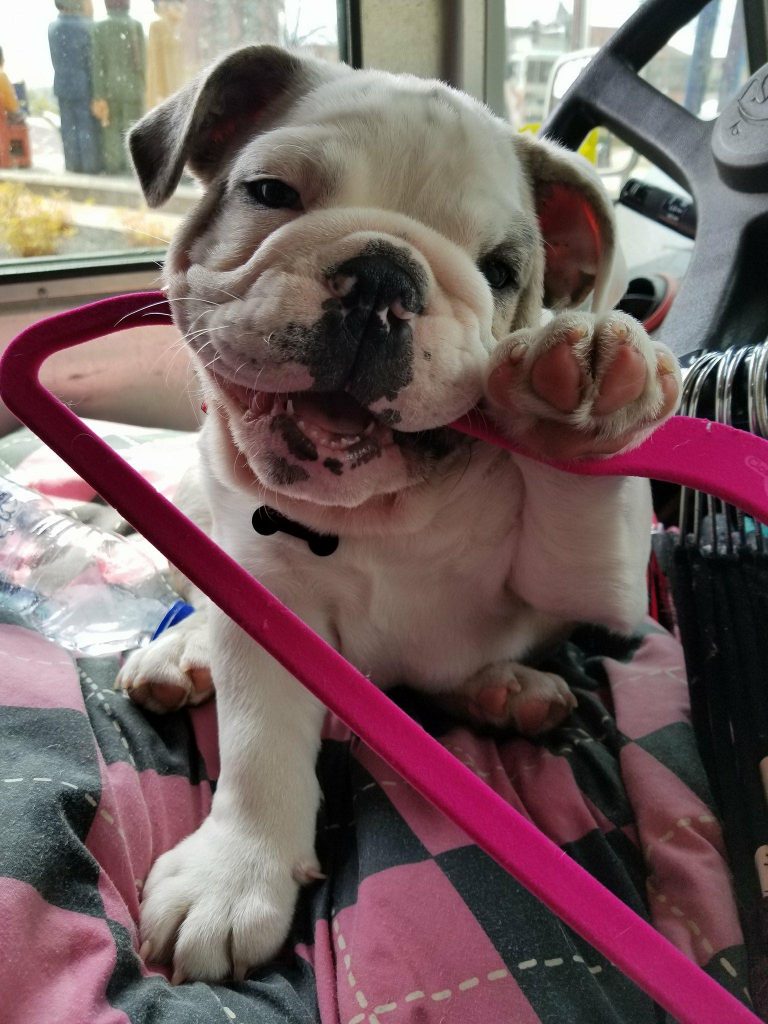 Now let's go back to the rest of those new followers you got…
Question is, Do they actually engage?  Did they say Hi? Like any photos?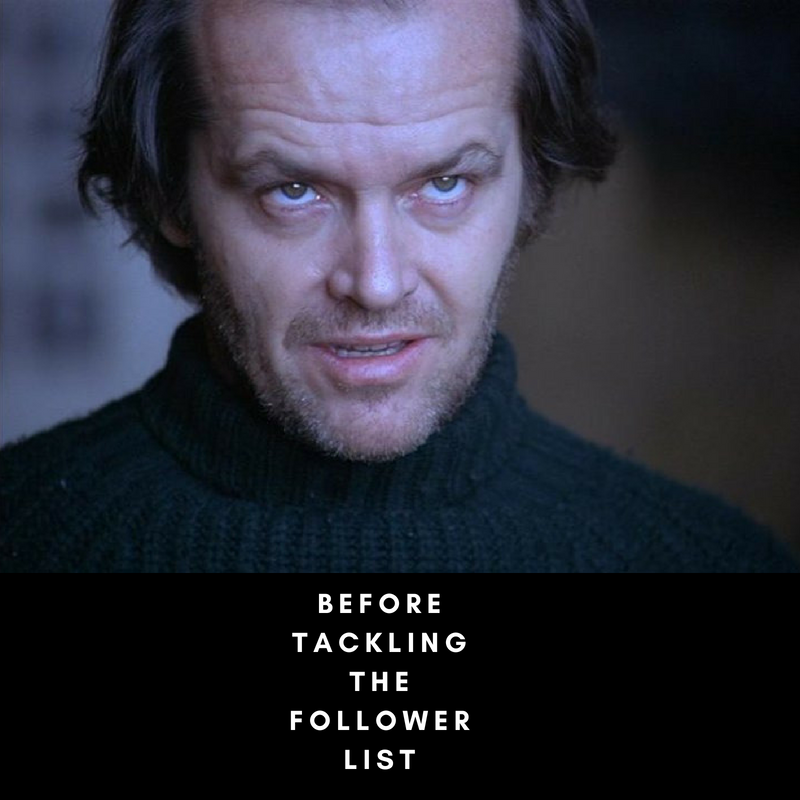 Whether you are interested in influencer marketing or what is left of it, big campaigns, celebrity endorsements, whatever it is, the performance is based on your Audience. 
Inactive, ghost, and ultimately just " Followers" making your number bigger won't make your monthly recurring revenue any higher. They just bury your content and profile and make your ad dollars go against you and sometimes for your competitors or clients competitors. Get them out of there. Make your content and marketing/ advertising dollars go the furthest they can. For example, You can start by blocking anyone who doesn't have a profile picture.
Let's say you are a women's high heel company and you have 10k followers on IG. Let's say you check your insights and maybe 4k of those followers are men and let's be honest, It is to see beautiful, sophisticated women in your shoes and fashions. Now if we want to be superbly optimistic we could say maybe a couple would buy for their Significant other, but being realistic, you can see my point here.
"Cait, our competitor has a bazillion Instagram followers while I'm over here trying to get a comment". I hear this at least once a week. I am sure you are nodding your head, yes saying, me too…
Working full time with a marketing agency, I have seen a few instances where accounts we worked with had up to 100k followers and were not sustainable. They just were not cutting it. From the outside, they were " Killin" it.
Example-Having a condensed list of referred customers, clients, additional businesses you support could bring you, in fact, more business. It could also do the same for them. Having let's say a CRM or an Instagram account ( which by the way can connect with Hubspot 😉 Ask me how… But let's say that you have 1000 vs 5000. You nurture and work with these people. Market your offers and content to them. This often times helps businesses keep their sales pipelines full.
Example- Email Marketing, you have a list now of 2k names from your Instagram ads. You do a cleanup. You then do a campaign and notice you get a 17% open rate compared to a good open average of about 32%. Knowing if that 2k actually was tailored to what your offer was and condensing that list into segments would help convert immediately.
We use the app cleaner for both Android and iPhone. It allows you to do bulk actions and the most needed, the block tool. Just last week I brought my following from 3600 to about 1100 and wow what a difference!!! I will admit it was very scary. Scary to see the count go down but again- they were not folks who use my content, they are not my ideal audience.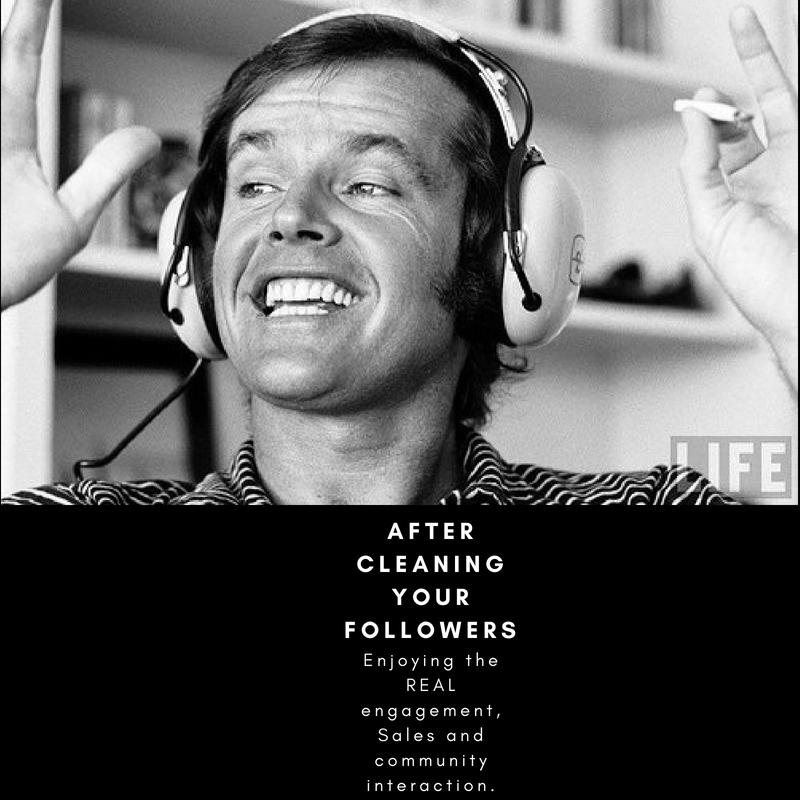 The level of engagement if you are not being reactive to it, and what you put out, simply won't fly anymore.  If this were another industry, you would be responsible for the performance and potentially lose your job. If you were in finance or sales and delivered a proposal there would be data points that make the sale close or not.
For us at ICS Creative Agency, We always look into the data first. Analyze and action. We want our clients to go from a present state to a future dream state with us.
The truth is, just be real. Like J-Lo and Jarule said. Be legit. Don't bullshit and don't fuck around.  See what magic unfolds.
The big number that makes you" credible"?
Screw the 10k followers, IF 65 % of them are not buying from you or your WHY.
Let's revisit the high heel company from above.  Scrolling and creeping never helped anybody.
Don't be scared to WALK people out of your Instagram account. Pun intended.
What if your partnerships asked about these metrics? Who your demographics are based on vs who your followers currently are? I bet the conversation and potential opportunity would shift if these things are not carefully tailored.
Website Action?
Get that listed in your profile right freaking now! Make it easy for people to understand WHY you do what you do, what the offer is and make it even easier to buy it from you.
Important number, how many people go to the site from your profile? These insights will give you incredible feedback. If there are no clicks, WHY? Maybe your audience is not your ideal customer.
Use Google analytics to look into your website data. Just log in, go to all website data and then referrals. This allows you to track people coming from these platforms and what to hone in on, make tweaks to etc.
How much engagement did you get yo?
Have you ever posted something that was really great and like nothing happened? Are you nodding your head hell yeah? I bet you are, we all have had this happen. A big piece of advice, treat your audience like a community. Respect them, tailor content to those who follow you and refer you business now.  Be the place people go to because they find great info, great content and best of all, You.
Reach? I only reach so tall…
Your content doesn't just show up anymore. If your engagement is going down, and you do nothing other than post more, it's like you're on the escalator in market square going the opposite way and oh yeah it's broken until June. Keep on the stuff that is helpful to people, and helps you gauge the potential for your business and others.
Instagram stories
Make it a point to start watching stories. Create your own. Maybe storyboard it if you are not comfortable being the face of the brand or company. Don't be the account that makes people swipe through, or sigh every time they come across yours by accident.
I do hope that this sheds some light on improving your Instagram efforts today.
Check out @ICS Creative Agency for any Business and Marketing Services and please feel free to reach out and comment to dig into this a bit more, and bring personal experience to the table.
Cheers, and thank you so much for taking the time to read this.